Current Vacancies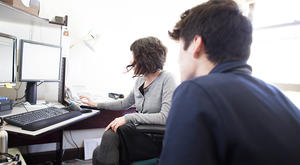 The Berkeley International Office is looking to fill the following vacancies.
There are two open SSA2 positions.
We are looking for two professional, highly energetic people with interest/related experience in the field. Under the general supervision of the International Student Advisor/Customer Relations Supervisor, these positions have responsibility for and assist with federally mandated compliance requirements related to the Student and Exchange Visitor Information System (SEVIS) including production of visa documents for all new degree seeking students, EAP students and summer session students. The incumbents will be providing triage advising to international students, planning and organizing workshops and social events, engaging in outreach activities to support international student life, and serving as a resource for the campus regarding international students on F and J status.
The First Review Date for this job is: March 28, 2017.