The Global Connections Program is currently closed, but may re-open at a future date.
About the program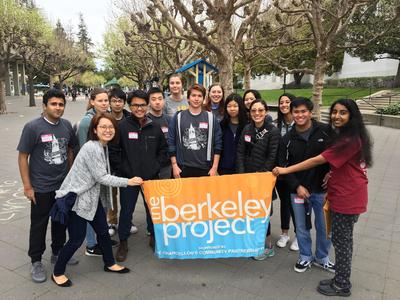 The Global Connections program is a one-on-one pairing program where we match an international student to a domestic student to allow students to have a personal connection with their partner. The goal of the program is to assist international students with their transition to UC Berkeley, as well as to promote diversity and inclusion on campus.

The program is structured by using themes to help guide conversations throughout the semester. While it is a one-on-one pairing program, there will also be opportunities for pairs to gather as a large group to do activities together such as to participate in the Berkeley Project. This will allow pairs to mingle with others and to create a wider network.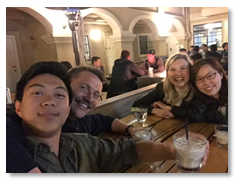 "I loved having an international friend and being able to show her the cool parts of Cal that I have learned about after years here"
"I knew nothing about Moroccan culture. Now I do and I want to visit Morocco!" 
"The program expands your perspectives and allows you to be more understanding of others "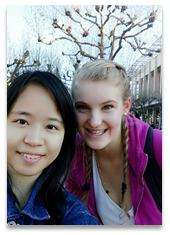 "My partner told me about the Chinese culture surrounding marriage and money which was very different from U.S. culture. Also since China used to have a 1 child policy, most people do not have siblings. While this seems obvious I never really thought about the consequences of it before."
 "It only takes asking a question to learn so much. I learned about how others perceived my culture and how my culture is different from others. Also, mental health is not commonly talked about in Saudi compared to America."