The Berkeley International Office Host-a-Bear Temporary Housing Program (THP) exists to help incoming Cal international students get settled in the Bay Area by pairing them with a temporary housing host in the Cal community for up to one week. 
About the Program
The Bay Area housing market is competetive for everyone, but international students often face additional hurdles, including lack of credit score or co-signers, unfamiliarity with common housing scams, or discrimination. Most difficult of all, they are often trying to navigate all of this from half-way across the world! BIO's Temporary Housing Program aims to give students a good start here in Berkeley by providing them with free housing for one week as they begin their search for permanent accomodation.
The Temporary Housing Program will match one student with a Cal host (current student, alumni, faculty, staff member, Cal parent, etc.) based on availibility, location, and preferences. Length of stay may be as short as one night or up to a maximum of seven days.
Host Information
If you are a current Cal student, parent of a student, alumni, faculty, staff member, or other member of the Cal community, you can join the Temporary Housing Program to help an incoming student in a time of need, while also becoming acquainted with another culture in a unique and engaging way!
Accomodation should include access to a bathroom, as well as a place to sleep (e.g. a spare bed, air mattress, or couch). Proximity to UC Berkeley is a plus, but many students are grateful to have a place to stay regardless of a longer commute. Any amenities or services beyond this (meals, transportation, etc.) are appreciated by students, but are certainly not expected.
To sign up, fill out the form linked below, through which you can identify your availibility and preferences. We will accept host applications year-round, and begin matching hosts with students starting in early July. Please note that the temporary housing list will not be provided to all students. BIO will match students and information will be shared on an as-needed basis only.
Through the Temporary Housing Program, we can make a world of difference in the first experience of an incoming international student here at UC Berkeley!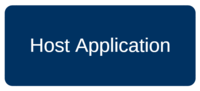 Student Information
If you are an incoming first-year international student (undergraduate or graduate), you are eligible for this program. The student application link for temporary housing will be sent out to all incoming international students in early summer. If you are interested, please check your emails from BIO frequently so that you do not miss the sign-ups! We will begin matching you with hosts in early July on a first-come, first-served basis, taking host availability and preferences into consideration.
We have a limited number of hosts, which will determine the number of students we are able to host. If we are not able to find a host for you, we will send you an email to let you know, as well as a list of alternative temporary housing options.
If you are matched with a host, we ask that you communicate promptly and be a respectful guest in their home. We encourage you to bring a small gift to express your gratitude!
Questions?
If you have further questions or any difficulties completing the Temporary Housing Program application, please contact Anna McCreedy at ammccreedy@berkeley.edu.