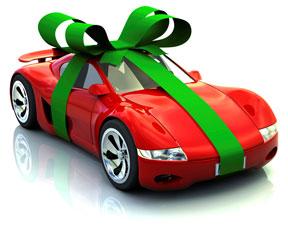 The Department of Motor Vehicles (DMV) website has detailed and helpful information on purchasing a vehicle, how to follow the laws once you own a car in California, and much more. The information provided below is not considered a comprehensive guide, but a summary of important steps and tips.
Before You Buy a Car
If you decide to buy a car, you can often save money if you do research beforehand. A good place to start is online. There are a variety of websites that provide a lot of helpful information about different vehicles and survey the level of customer satisfaction-some are free, some require subscription and fees.
The following websites are good places to start:
Other (offline) resources are available and can be found at the library or in bookstores. Doing this research will help educate you about which car will fit your needs best, and will also give you an idea of what types of cars fit into your budget. When you are ready to go look at a car, if possible, take along a friend who is knowledgeable about purchasing and evaluating a car or have an auto mechanic take a look at the car before the purchase.
Automobile Insurance
Drivers of automobiles, motorcycles, and other motor vehicles have a financial and legal responsibility in case of an accident that involves injury or death, damage to another vehicle, or property. DO NOT DRIVE WITHOUT INSURANCE! There can be very serious legal and financial consequences if you do not have insurance. Please refer to the Handbook for the State of California's minimum legal requirements covering personal liability and property damage. An electronic version of the handbook is available for your reference (link above) and a hard copy at the DMV. Please also see the section of our website on Auto Insurance.
Bringing a Car to California from Another U.S. State
If you plan on living in California for more than just a short visit, you should register your car in California. However, this may be very expensive if your car does not meet the California emission standards to pass the "smog test". Contact the California DMV to find out what the requirements are to register your car.
Buying a New Car
Each car dealer offers different prices. After you choose a model, you must decide about the "options" or special features you are interested in-engine size, automatic or manual ("stick shift") transmission, and so on. Spend time looking at different cars and models, compare basic prices and added "option" costs, and get advice from experienced car buyers, not just from the salespeople. You may also want to consult with a "broker"-one such service in the area is Cartelligent.
Buying a Used Car
Used cars are less expensive than new cars, but the buyer must be willing to assume the risk of car trouble and repair costs. Check the Kelly Blue Book for average prices of different years and models. You will probably be able to get the best deal on a car from a private person who advertises in the classified ads of local newspapers. Of course, Craigslist is a great resource too.
Any reputable person selling a used car will allow you to take the car to a garage mechanic not associated with the seller for a thorough inspection (called a "diagnostic check"). Mechanics usually charge $50-60 for this service. Contact the California State Automobile Association CSAA for a list of recommended mechanics.
Paying for a Car
Two common ways to purchase a new or used vehicle in the U.S.:
You can often get the best price for a car by offering to pay the full amount in "cash." In this case, it means a cashiers check from a bank or travelers checks. DO NOT CARRY DOLLARS! Be suspicious of anyone asking you to bring the full amount in actual cash (bills). IT IS DANGEROUS TO CARRY LARGE AMOUNTS OF MONEY WITH YOU.
Whether buying a new or used car through a dealer, compare the cost of different methods of financing. Loans may add 20-30% to the total price of the car. If you should decide to buy on credit, it is best to do so through a credit union, bank, or savings and loan association. And remember, before signing ANY documents make certain that you understand all the details of the sale and payments required. Keep copies of all documents.
Automobile Registration
If purchasing a new car, the dealer will take care of the registration and you will be mailed the license plates. For a used car, it must be registered with the DMV. Take the car, the pink slip, and the white copy of the smog certificate to the DMV. New-car and some used-car dealers take care of registering the cars they sell. Upon payment of the registration fees, which vary according to the model and age of the car, a temporary registration slip will be issued and ownership recorded. An official registration slip will be mailed to you. Used cars keep their license plates, so you do not need to remove them.
Documents Needed to Register a Car
When you complete the purchase of a used car, you must be given a certificate of ownership, called the "pink slip" by the dealer or previous owner; it must be signed by them, and your name indicated on it as the new owner. You will need this slip to register your car or to sell it later. Additionally, you need a smog certificate (proof that the car meets the state requirement for the exhaust emissions). The seller has to have this certification done at the time you purchase the car.
An Alternative to Owning Your Own Car
There are several companies in the Bay Area that allow you to use a car when you need it without incurring the fixed costs of ownership. Cars are available to members on a per-use basis. You pay based on how much you drive. The fees usually include gas, insurance, and maintenance. Here are a few popular car share companies in the Bay Area: