Local Resources
Below is is a list of Bay Area resources that work with the Berkeley International Office in supporting our orientation and programming efforts. We are thankful for the valuable contributions these sponsors provide which enable us to enhance the new international student experience.
If you are interested in learning more about Berkeley International Office's sponsorship program for Fiscal Year 17-18 please click here to see our opportunities or email Amy Griggs Veramay at akgriggs@berkeley.edu for more information.
Level 5 sponsors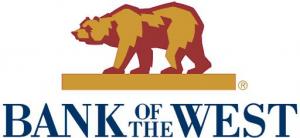 Convenient on-campus banking with the Official Bank of UC Berkeley.
Bank of the West offers 15 on-campus ATM's and an on-campus branch opening in October in the ASUC Student Union so you can get your banking needs met right on campus. Plus, we provide scholarships, paid internships and support for student and campus initiatives. Get started today: BankoftheWest.com/UCBerkeley

Exploring the Bay Area is one great adventure. With ZipCar you'll have wheels when you want them. ZipCar accepts drivers from all countries. Just have a copy of your passport and home country's driver's license on hand to apply. With it being only $15/year to join, what are you waiting for? See you on the road, Zipsters! www.zipcar.com/calstudent
With more than 1M international students studying in the US under F, J, and M visas, SelfScore's mission is to help these deserving students access a U.S. credit card and start establishing a credit history early. As former international students ourselves, we developed a special approval process that goes beyond standard credit scoring. SelfScore identifies financially responsible international students by examining factors that traditional scoring overlooks including education, source of funding, and future employability — without requiring a Social Security number or a credit history to apply. In addition to our credit card, we offer international students the opportunity to connect and engage with our social media channels, our educational resources, and a credit education program designed to support and enrich their journey in the U.S. The videos, interviews, and researched articles we share online and in print offer students thoughtful insight and advice on topics including work authorizations, the U.S. financial system, and American culture. 
Visit selfscore.com for more info. Watch: Introducing SelfScore — The International Student Credit Card


Level 4 sponsors

campusSIMs is the only mobile phone service designed for international students studying in the U.S.  They offer no-contract plans on the most reliable and strongest 4G LTE GSM network in America. 
The plans are very affordable (starting at only $25 per month) and convenient because you can activate the SIM card in your home country using their app and get your U.S. phone number before you leave.  Join thousands of students at universities like Berkeley, Stanford, Harvard and UCLA that are part of the campusSIMs community today!

Cricket is bringing consumers more value with a simple, friendly, and reliable nationwide wireless experience with no annual contract. The power of Cricket is out nationwide 4G LTE network that covers more than 317 million people;* easy and affordable plans; and a great selection of phones customers love.
Customers can enjoy one of the hottest devices on the Cricket network, with more 4G LTE coverage nationwide than T-Mobile, MetroPCS, Sprint or Boost*. Everyday benefits for Cricket customers also include no annual contracts, simple plans starting at $35/mo after $5 Auto Pay credit, plan prices already include taxes and fees - no surprises, unlimited talk, text and data access. Cricket, Something to Smile About.
To check out the new Cricket or find a store near you, visit Cricket Wireless and connect with us on Facebook and Twitter.
*Based on coverage in the U.S. licensed areas. Compatible device required. Coverage not available everywhere. 4G LTE coverage is not equivalent to overall network coverage. 
Level 3 sponsors

Get the best when studying in the U.S. Stay connected with your friends and family abroad with Verizon's new International Student Program. If eligible, enjoy a simple qualifying process—no credit history required—and waived security deposits for up to two lines. And now, pay off your new device simply over 24 months with Device Payment. Take advantage of America's best network today to upload every pic from each adventure, video chat your dog, and call your mom just to say, "hey." We've got you covered.


Level 2 sponsors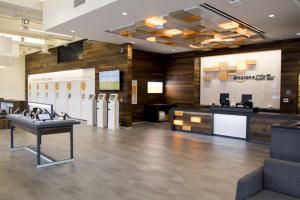 Everything you need for life on campus, delivered fast from Amazon.com
Located in the MLK Jr. Student Union building in Lower Sproul, Amazon@ASUC Student Union offers a convenient and secure location to pick up and return Amazon orders. Amazon Prime and Prime Student members receive FREE Same‐Day Pickup on orders placed by noon and FREE One-Day Pickup on orders placed after noon. Start your 6-month Trial of Prime Student (US).