Below is a list of Bay Area resources that work with the Berkeley International Office in supporting our orientation and programming efforts. We are thankful for the valuable contributions these donors provide which enable us to enhance the new international student experience.
Level 5 donors
As the official bank of UC Berkeley, Bank of the West provides friendly local service backed by the global strength of BNP Paribas.
With the strongest environmental stance of any major US bank, Bank of the West is fundamentally different. As part of their commitment to sustainability, Bank of the West is the first and only bank to offer a 1% for the Planet Any Deposit Checking account, the first checking account to give back to the planet.  Additionally, we offer a student checking account with access to deals exclusive to UC Berkeley. Visit theirsite to learn more
Make your move to the US easier by having a local bank with a mobile banking app and 9 ATMs right on campus. Bank of the West is committed to support your move, start preparing today by reviewing these frequently asked questions and take a look at our 10 Financial Tips for International Students.
It's worth taking an extra moment to consider what your bank does with your money and whether your deposits are be used to finance activities that are harmful to the environment. Learn more about Bank of the West and their commitment to sustainability.

If you're an international student, you've come to the right place! Check out why thousands of students at more than 1,400 universities are starting their credit journey with Deserve. You don't need an SSN or even a credit history to apply. 
Deserve* has been helping the nationwide student body access credit since 2014. With multiple awards from NerdWallet, Money Magazine, Fast Company, and more, our Student EDU Card is one of the best, most reliable student cards on the market. We know there are many credit card companies out there, so don't just take our word for it--check out our Trustpilot reviews to hear why real students love Deserve. 
*All Deserve Cards are issued by Celtic Bank, a Utah-Chartered Industrial Bank, Member FDIC.

campusSIMs is a mobile phone service designed for international students studying in the United States. Our mobile app allows customers to get their phone registered anywhere they have WIFI. No need to leave campus or wait for a SIM card to get shipped.
All plans are no contract and customers can freeze their accounts if they travel home for winter or summer break.
Get unlimited talk and text with 2GB of data for just $35/mo!
Level 3 donors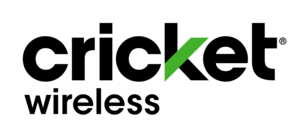 Cricket brings more value with a simple, smarter, friendly wireless experience on our reliable nationwide 4G LTE network that covers more than 99% of Americans.* Our easy-to-understand and affordable service plans include monthly taxes and don't require an annual contract. And our top-brand phones at affordable prices give our customers something to smile about. Visit cricketwireless.com to learn more or find a store near you. Stay up-to-date with the Cricket and connect with us on Facebook and Twitter.