Annual Report of International Visiting Scholars 
The Annual Report compares data from 2003 to the present and includes information on immigration status, gender, field of study, primary objective (teaching, research, etc.) and country of citizenship.
International Scholars (J 1, H-1B, TN, O visas) at UC Berkeley in the Past 10 Years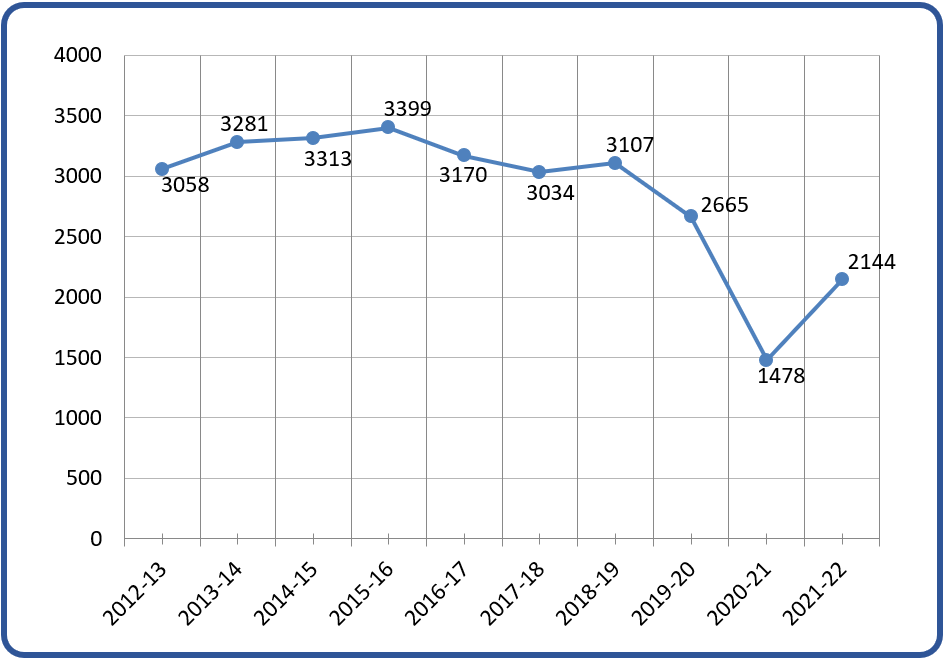 International Scholars Nationwide - Open Doors Report
For statistics on international scholar patterns nationwide, see the Open Doors Report from the 
Institute of International Education (IIE).