Local Resources
Below is is a list of Bay Area resources that work with the Berkeley International Office in supporting our orientation and programming efforts. We are thankful for the valuable contributions these sponsors provide which enable us to enhance the new international student experience.
If you are interested in learning more about Berkeley International Office's sponsorship program for Fiscal Year 17-18 please click here to see our opportunities or email Amy Griggs Veramay at akgriggs@berkeley.edu for more information.
Level 5 sponsors
Convenient on-campus banking with the Official Bank of UC Berkeley.
Bank of the West offers 15 on-campus ATM's and an on-campus branch opening in October in the ASUC Student Union so you can get your banking needs met right on campus. Plus, we provide scholarships, paid internships and support for student and campus initiatives. Get started today: BankoftheWest.com/UCBerkeley

With more than 1M international students studying in the US under F, J, and M visas, Deserve's mission is to help these deserving students access a U.S. credit card and start establishing a credit history early. As former international students ourselves, we developed a special approval process that goes beyond standard credit scoring. Deserve identifies financially responsible international students by examining factors that traditional scoring overlooks including education, source of funding, and future employability — without requiring a Social Security number or a credit history to apply. In addition to our credit card, we offer international students the opportunity to connect and engage with our social media channels, our educational resources, and a credit education program designed to support and enrich their journey in the U.S. The videos, interviews, and researched articles we share online and in print offer students thoughtful insight and advice on topics including work authorizations, the U.S. financial system, and American culture. 
Visit deserve.com for more info. (Deserve was formerly known as SelfScore.)



campusSIMs is a mobile phone service designed for international students studying in the United States. Our mobile app allows customers to get their phone registered anywhere they have WIFI. No need to leave campus or wait for a SIM card to get shipped.
All plans are no contract and customers can freeze their accounts if they travel home for winter or summer break.
Get unlimited talk and text with 2GB of data for just $35/mo!

Located in the heart of Downtown Berkeley, Stonefire provides residents with luxury apartments like no other. Various floorplans include Studios, 1 and 2 bedroom apartments. Its' prime location at the corner of University and Milvia lets residents indulge in a vibrant, urban and walkable environment. Plus with top tier retail partners on the first floor, it's undeniable that Stonefire is the premier place to live. If you are looking for apartments in Berkeley, CA, complete an application online today. Units available for immediate move-in! Option for a furnished unit!
Level 4 sponsors
Cricket is bringing consumers more value with a simple, friendly, and reliable nationwide wireless experience with no annual contract. The power of Cricket is out nationwide 4G LTE network that covers more than 317 million people;* easy and affordable plans; and a great selection of phones customers love.
Customers can enjoy one of the hottest devices on the Cricket network, with more 4G LTE coverage nationwide than T-Mobile, MetroPCS, Sprint or Boost*. Everyday benefits for Cricket customers also include no annual contracts, simple plans starting at $35/mo after $5 Auto Pay credit, plan prices already include taxes and fees - no surprises, unlimited talk, text and data access. Cricket, Something to Smile About.
To check out the new Cricket or find a store near you, visit Cricket Wireless and connect with us on Facebook and Twitter.
*Based on coverage in the U.S. licensed areas. Compatible device required. Coverage not available everywhere. 4G LTE coverage is not equivalent to overall network coverage. 
Level 3 sponsors

Founded in 2015, Westbon is the first online financing platform created for international students in the U.S. We provide affordable auto loan and personal loan services in flexible terms. Unlike other lending platforms, we do NOT require SSN or credit history from you. Westbon is also dedicated to helping international students build credit history with no hidden fees or payment penalty. Find out more at www.westbon.com.  
The ASUC Student Union is the hub of student life on campus! Grab a bite to eat, unwind, socialize, study, or get involved. The ASUC Student Union is your campus "living room." We offer everything from co-curricular opportunities to fun, creative activities. Visit us on Sproul Plaza, at the intersection of Bancroft Ave. & Telegraph Ave.
Level 1 sponsors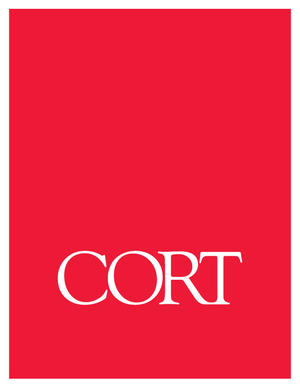 Most apartments in the U.S. are not furnished. CORT provides furniture rental packages and housing information for students living off-campus.