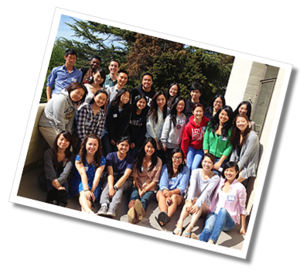 "I had a great experience with the Peer Mentorship Program. My mentor answered my questions about the university, went to a movie, and grabbed lunch with me.She made Berkeley like home!"
"The program is amazing. It gives you a person who you could reach to for almost all your questions and also connects you to other students."
Berkeley International Office (BIO) sponsors the Peer Mentorship Program to assist our incoming first year and transfer international students with successfully transitioning to life at UC Berkeley. We match current students with incoming students to create small communities of support based on similar academic interests.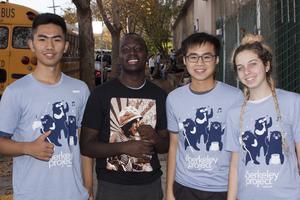 "Being in the Peer Mentorship Program really was an asset in the beginning. As the only person from my high school who came to UC Berkeley, I knew no one. Having this mentorship program gave me more comfort and support because it made me feel less lonely. In fact, I'm now best friends with one of the students from the program!"
About the Program
Berkeley International Office's Peer Mentorship Program seeks to assist new students in making a successful academic and personal adjustment to UC Berkeley, thereby increasing the likelihood that they will stay engaged on campus, make lasting friendships, and understand the resources available to them.
The Peer Mentorship Program matches approximately 10 incoming students with one mentor. The mentors will reach out to the incoming first year and transfer students to answer questions over the summer.
In the Fall, the mentorship groups will participate in a variety of activities including one-on-one conversations with their mentor. Mentors will introduce and connect their mentees to campus and help them make the most out of their college experience.
The program also serves as a valuable opportunity for mentors, and seeks to provide current students an opportunity in which they can further their intercultural experiences, develop leadership skills, and personal and professional growth.
Check out the Peer Mentor Position Description for more information.