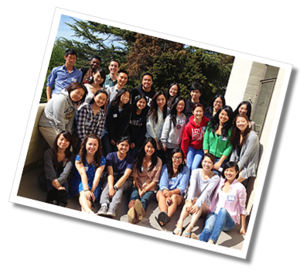 "I had a great experience with the Peer Mentorship Program. My mentor answered my questions about the university, went to a movie, and grabbed lunch with me.She made Berkeley like home!"
"The program is amazing. It gives you a person who you could reach to for almost all your questions and also connects you to other students."
Berkeley International Office (BIO) sponsors the Peer Mentorship Program to assist our incoming first year and transfer international students with successfully transitioning to life at UC Berkeley. We match current students with incoming students to create small communities of support based on similar academic interests.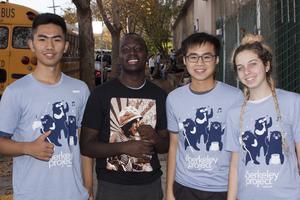 "Being in the Peer Mentorship Program really was an asset in the beginning. As the only person from my high school who came to UC Berkeley, I knew no one. Having this mentorship program gave me more comfort and support because it made me feel less lonely. In fact, I'm now best friends with one of the students frpm the program!"
  "I am really glad that I joined this program. My mentor really cares about us, often giving us information about many    opportunities on campus to enable us to become more involved. Providing academic help, for example, she helped me  with my history paper after she just finished her exam. I remember that she drove me to San Francisco to enjoy a play by one of the Berkeley theatre professors. I didn't watch plays much before college, and this experience turned out to be  really enjoyable and let me realize my interest in watching plays."
About the Program
The Peer Mentorship Program matches approximately 10 incoming students with one mentor. The mentors will reach out to the incoming first year and transfer students to answer questions over the summer.
In the Fall, the mentorship groups will participate in a variety of activities including one-on-one conversations with their mentor. Mentors will introduce and connect their mentees to campus and help them make the most out of their college experience.
Monthly activities may include:
Dining in downtown Berkeley
Hiking to the Big C
Attending iMix & social events
Playing games on Memorial Glade
Going to movies
And more!